Erotic massages are a much-loved service by many men across the globe. Though many gentlemen would love to experience the wonders of erotic massage therapy, they are often niggled by one thing – is the service discreet? As many potential clients share these concerns many parlours go the extra mile to ensure their erotic massages are as discreet as possible. Let's start off with incall…
---
When coming for an incall, the first thing you need to do is get the address. To maximise the discreetness of the parlour, addresses are never advertised online, but are easily provided when you contact the booking agents. Also, most parlours don't require for you to give a name when making an incall appointment. The therapists are there to supply you with a service, not to know about your personal life. You also needn't discuss which service you would like with the booking agent, as this can all be done with your masseuse in private.
London is brimming with copious erotic massage parlours and escorts, but do you spot them when you're walking by? The answer is no. This is because adult salons go to the special effort of disguising their establishment from the naked-eye. Most parlours in London are masked as high-end apartments or private residences in some of capital's most luxurious postcodes. Arriving at a parlour address will just look like you're visiting a rich friend or arriving at your own super plush home. Everyone will be blissfully unaware that you are going for an erotic massage.
---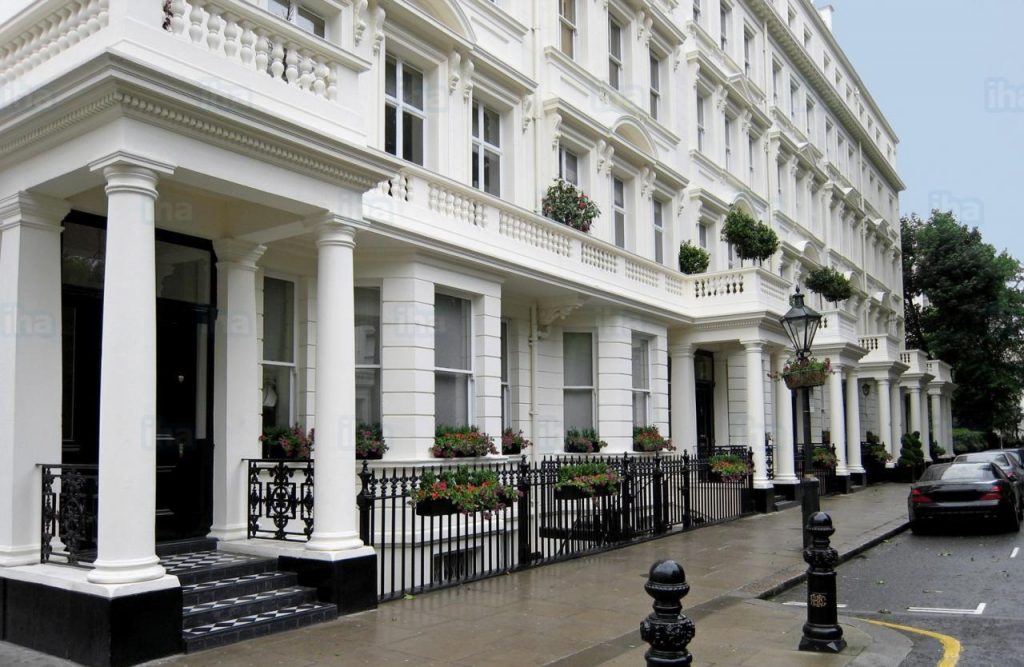 ---
A small percentage of massage parlours do have shopfront, but of course, they don't exteriorly advertise the erotic elements they sell. Instead, they simply have a banner which will read 'Tantric massage' to tease clients in. You have to be in-the-know that it's an erotic massage parlour, which most people aren't. Erotic massage parlours also have a reception team, who carefully select who they let through the doors to not only protect the masseuses, but the clients also.
A Merseyside receptionist and former sex-worker believes that the reception team are a vital part of massage parlour security. "Well it is because we're the first ones to see the punter. I've always said that when you've done this business for so many years you sort of get a gut feeling about a punter when they come to the door. If they're acting suspicious or something doesn't feel right, well I won't open the door." (See more: https://onlinelibrary.wiley.com/doi/full/10.1111/j.1468-4446.2007.00136.x Whittaker and Hart, 1996) This ensures massage parlours won't let just anyone experience their services, which is good news for clients wanting a discreet service. 
So how are erotic massage parlours discreet once you're behind closed doors? Well firstly, each client and therapist is assigned their own private treatment room and bathing facilities. It's very unusual to bump into any other client, as they'll usually be getting busy with their own therapist. If you're waiting for a therapist to become available, you can request to wait in a private lounge rather than being in the company of other gentlemen. 
If there is a reason you can't make your appointment and don't have a spare moment to inform the booking team then don't worry, they aren't going to start harassing you when you fail to show up. Though it's always polite to let the parlour know you can't make a booking, if the time has passed and you haven't arrived they'll simply erase any evidence of your contact information to protect your confidentiality. 
So let's move on to outcall. When arranging a mobile visit, more client information is needed to solidify the booking. For outcalls to private residences, full address needs to be given along with the apartment number (if necessary). Though it's not compulsory, most parlours often recommend you give them your first name as it makes it a little easier for the therapist to find you.
---
---
If you're booking a session to a hotel then the parlour does require your full name. This is because some people unfortunately attempt to make fake bookings to hotels. Therefore, it's important the agents check you're a guest there with concierge before processing your booking. The parlour will never tell the hotel the reason for them contacting you and will instead simply say 'Hello, can I speak to *name* in room number *** please?' If the hotel does ask what the call is regarding they will simply state it for personal reasons. Once the phone call is put through to your room, they will hang up and will arrange for your session. Though it might be tempting, never give a fake name, as the agents won't be able to be put through to your room. This means they can't verify you as a guest and ultimately a booking cannot be made.
Some men worry about giving an erotic agency their full name and contact number, but you can be rest assured that it's totally in safe hands. Just like booking an incall service, the booking centre goes to a special effort to destroy any client information straight after the appointment – which makes the service super discreet.
A common question the agents get for outcall service is how the therapists will dress when they arrive at your location and of course, they're not going to turn up with racy lingerie and suspenders on show. Whether booking an outcall to your hotel, home or office space the girl will always arrive appropriately dressed. Whether that being in jeans, a long coat and/or trousers. If your neighbours were to catch a glimpse of the therapist they'll probably think she's an attractive Avon lady, not an erotic masseuse.
Also, for hotel visits the therapists always make the effort to go straight to your hotel room, rather than hanging about in the lobby. This means you can get jiggy with an erotic masseuse without having to leave your hotel, now that is a result!
So we hope we've assured your mind that getting an adult massage is as discreet as discreet can be! If you would like to book an incall or outcall erotic massage then look no further than the Oriental Massages agency. We have a variety of oriental masseuses from China, Japan and Korea who are available from 10am to 3am, seven days a week. What are you waiting for? Give us a call and arrange yours today!
---