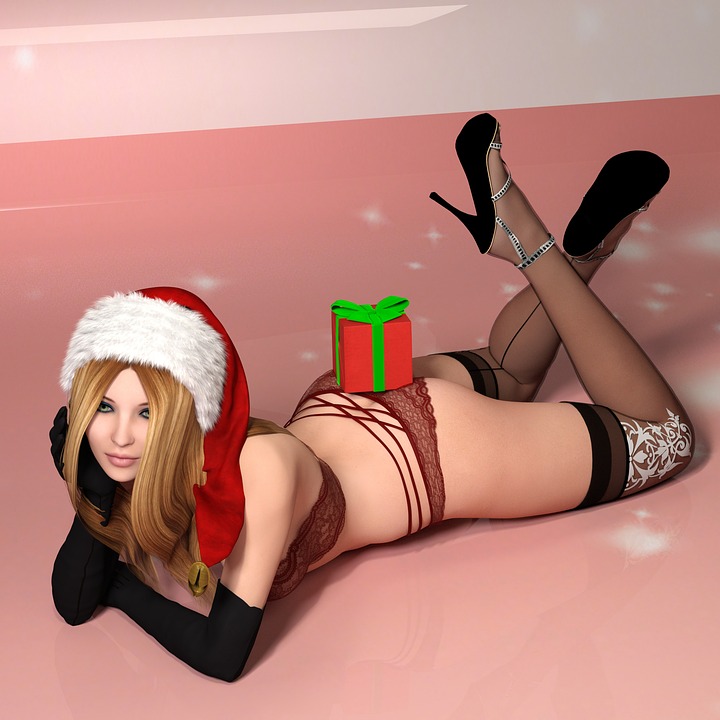 As the winter looms ominously in front of us we are once again at the mercy of icy cold winds, dark evenings and a feeling of loneliness that is particular to this time of year. It's not an easy time of year, with presents to by, occasions to attend and the flood of foot traffic throughout the city on the back of 'festive cheer'. Well I say bollocks to that! Forget buying expensive gifts for someone you hardly ever see, some relative that you only see during the Christmas season- treat yourself! It's not selfish- you work all week every week, you pay high rent, bills, responsibilities, the best thing you can do for yourself this Christmas is look after number one.
So considering this and to show you how you could be better off spending your hard earned cash this Christmas I have made a list of what you can get instead of what you should get… if that makes sense? A trade off if you like- let's get started.
Wii Console, Amazon, £225.
VS
Outcall B2B Full Service massage, Oriental Massages, £200
This Christmas don't buy in to the guilt trip of getting your sisters kids a brand new console. Sure you're her brother and you make a decent wage but who are these kids to you really? Do they actually give a damn about you? You never see them, you don't really have a relationship and yet once a year you have to fork out over £200 to get them something. For all you know they don't even like Wii! This year take a step back. Instead of forking out all that cash on a silly gadget that will probably spend the rest of the year gathering dust in your sisters living room you could get yourself an hour long erotic massage of your choice from the comfort of your own home. An erotic massage delivered by an achingly beautiful, highly trained Asian erotic masseuse. For £200 not only will an erotic massage expert travel directly to your door (save you tackling the winter cold to get to a parlour) but she will perform an hour long erotic massage on you- whether that be naked body to body, lingam, sensual, tantric etc, AND oral and sexual intercourse. This won't be a night you'll forget so easily. A night of unadulterated passion, a night to de-stress, relax and satisfy all of your wildest desires. A wii console? Really? Exactly.
Coco Chanel eau de Parfum Spray 100ml, Debenhams, £110.
VS
Incall Happy Ending massage, Oriental Massages, £120.
Now this is the classic gift purchase this year that you should seriously avoid! There's a girl you're sweet on. Maybe she works with you, maybe it's a friend your hoping to get closer to but do not let the lovey dovey nature of the season blind your reason! Think back to Christmases before… has it ever truly worked- the old buy her something real nice trick- No, it hasn't. Why? Because girls don't bed men that shower them in gifts, they shag men who don't show them the blindest bit of interest. Play it cool man! Buying a gift for a girl you are not going out with puts pressure on her- she is one hundred per cent more likely to retreat than to fall in to your arms. So this Christmas, be smart. Instead of spending over a hundred pound on a bottle of perfume for a girl treat yourself! Forget about your throbbing heart and think about what you can do for your throbbing member… For only £120 you can get an hour long intimate, erotic, sensual, steamy massage with a happy ending. This is one love story that can't go wrong!
Wilson Mens Matrix Golf Package Set, Golfonline.co.uk, £225.
VS
Outcall Full Service Nuru massage, £230.
Let's face it; you're dads an old miserable bastard. Whatever you get him for Christmas will be too much or too little. No matter what amount of effort you put him to get something he might like he isn't going to change. He's happy swigging tea and watching TV all day long. Get him a cold four back and some pistachio nuts and he'll be happy. Don't go spending hundreds of pounds of golf equipment in the hope he might take it up as a hobby. If he wanted to take up golf he would have already- it's not his lack of quality golf equipment that's keeping him off the greens. Believe you me, don't try and impress your father with a lavish gift, it'll only sit in his cupboard besides all the other stuff people have bought him over the years. No, instead why not get yourself the most delectable erotic massage style of the moment; Nuru. Nuru massage is a Japanese style that has taken the world by storm in recent years. There is nothing quite like nuru and I'd definitely say it's worth giving it a go. Nuru is known as the naughty massage and involves getting all close and personal to your masseuse with the aid of the intensely slippery and sticky nuru gel. I'd say, seen as you've saved a buck or two not buying that silly golf set get the masseuse to come to your home, that way you can shower off at home- no-one wants to catch the tube with nuru gel behind their ears!
–
I hope this list inspires you to take charge this Christmas, take charge of your own pleasure and look out for your own personal happiness. It's the season of giving so make sure you give yourself the happy ending you deserve. More information about nuru massage in London here.