Ah Japan, arguably one of the most prosperous countries in the whole wide world. Boasting amazing anime and the latest technology many of us are fascinated with Japanese culture. However, there is something else Japan is famous for which is much richer (and more colourful) in history, introducing Nuru massage. Let's go back in time..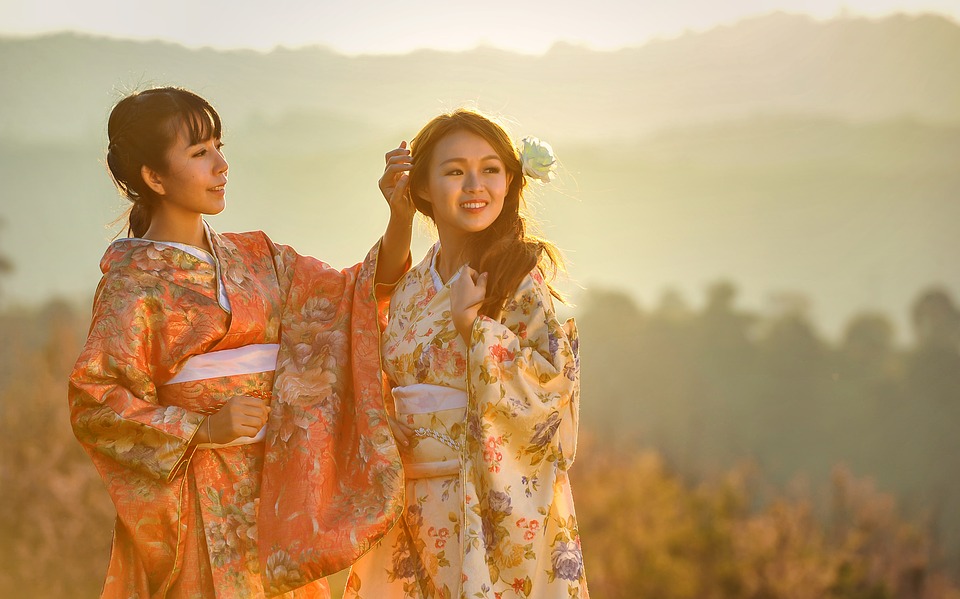 Centuries ago, the sex industry was thriving in Japan, with many red light districts popping up in busy cities catering to gentlemen at all hours of the day. Let's look at Yoshiwari for example, which has associations with the sex industry dating back to 1617. Yoshiwari was once Tokyo's biggest red light district, which housed more than 9000 females who worked to pleasure males in the late 19th Century. During this era, an unofficial ranking system stood in place, which was often based on the girls beauty, age and origin. The younger girls who came from better backgrounds often went for a higher price and were popular with rich gentlemen.
Just like other red lights, business in Yoshiwari was bursting with business and often over spilled into the everyday lives of those not working in the sex industry. Ordinary Japanese citizens began to feel tiresome of this and called for the Japanese government to clamp down on the selling of sex. The government saw the only solution for this was to illegalise prostitution, putting thousands of girls out of work. The red light districts quickly declined and the once bustling walk-ins we're left to decay.
Despite many Japanese red light districts transforming into ghost towns overnight, the demand for sex was still high. Many girls desperately looked for new avenues to sell their services which would be on side of the law.
One of the girls was a 19 year old medical student Hamida, who had previously worked part time as a sex worker to fund her studies. Hamida had a revolutionary idea which would landscape the massaging world forever. During her time at medical school the intelligent student learnt how a seaweed formula known as Nori gel helped heal sick patients by rubbing onto their skin. Due to the super slippery and sliding nature of Nori gel, Hamida realised its sensual potential to be used as part of an erotic massage.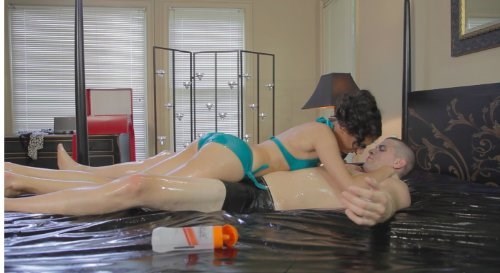 Hamida enrolled in Tantra training school to perfect the art of massaging, before inviting gentlemen to sample her massage which she called Nuru (which translates to slippery in Japanese) Due to the effortless sliding nature of the gel Hamida decided to enhance the erotic elements by including the masseuse's boobs and bum to perform strokes, usually by grinding on the receiver's body. It's fair to say the massage was a massive hit with many gentlemen and Hamida couldn't keep up with all the demand. She decided to train her fellow former-sex workers in Nuru massage and soon, Yoshiwari's red light district transformed into a row of massage parlours which brimmed with business at all hours of the day. Other red light district's quickly followed suit and Nuru became a phenomenon enjoyed by many Japanese men.
Now more than 100 years Nuru remains as a mainstream service in Japan, however it's only in the last decade that the massage has paved its way to west. This has happened for two reasons. During recent years, many European and North American businessmen have visited Tokyo for work purposes and have sought a Nuru massage at a long day at the office. After enjoying the service so much, they have brought a demand for Nuru in their home cities, particularly London, Los Angeles and Paris. Also, porn continues to be more accessible, with more and more Western gentlemen watching Japanese Nuru online. They have since developed a desire to try Nuru for themselves. Due to these factors, an influx of Japanese masseuses have moved to western cities to tantalise the European and North American gentlemen. Every year, thanks to Hamida and all of the talented masseuses out there, Nuru doubles in popularity. It's fair to say we just can't get enough of a naughty Nuru massage!
Book a Nuru massage today
Now you're bursting with knowledge of the naughty Nuru massage why not try the bodywork for yourself? Here at Oriental Massages we host a delicious range of oriental masseuses who boast the finest expertise in the art of Nuru massage in London parlour. Feel free to visit them in one of our plush Central London parlours or outcall them to a location of your choice within the Greater London. We supply the most luxurious Nuru service in the whole of London which certainly won't break the bank, prices start from as little as £140 per hour. To arrange your sizzling session then please dial our 24 hour hotline today